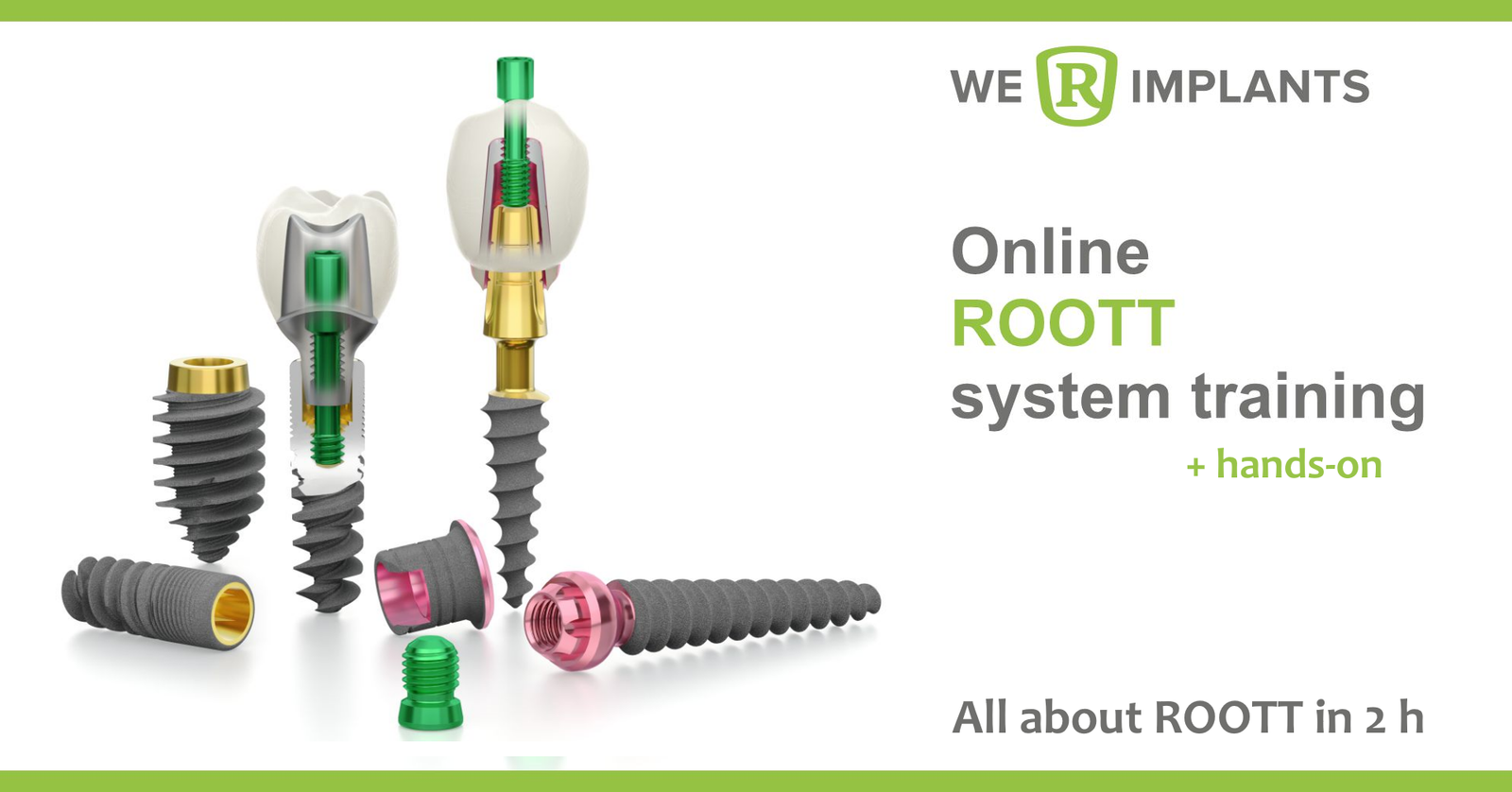 Online ROOTT System training
takes place in the form of an individual webinar with a workshop during which the doctor independently places implants on 3D models.
* The doctor does not bear any costs of transport or training kit
We will call you and arrange a training date.
We will send a training kit.
We will arrange the pickup of the package from you. You can leave the 3D model with implants screwed in.
During the training, we will present each of the types of ROOTT implants:
Details, applications, advantages

implantoprosthetic solutions

Clinical cases
The discussed implants will be applied on a 3D model by the participant
What are you going to get in the kit?
True bone 3D model

ROOTT implants

Prosthetic elements

Demo kit

Kasete TRS-S mini or TRS-S

Template

The prosthetic bridge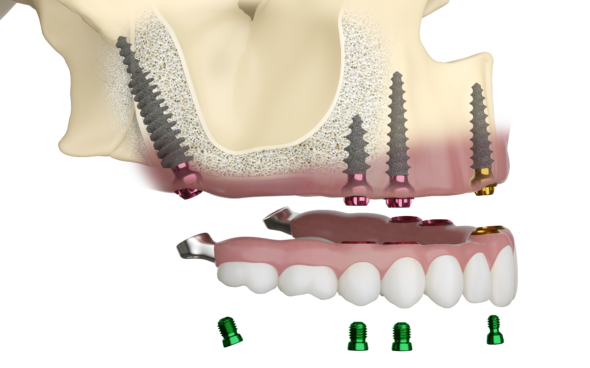 bone reconstruction over the implant

Individual healing screws

Immediate loading of the implants

Digital workflow

Pterygoid implants

Implants with a bendable connector

Intraoral welding

Conometric solutions
Do you have any questions?
Info & telephone registration: