Welcome to Open Dental Community
Open Dental Community Conference scientific activities go beyond the usual approach to continuing education. International and regional speakers will deliver lectures and hands-on workshops on various aspects the latest topics and clinical cases in the field of dentistry.
Open Dental Community Training  format allows Lecturers to fully share their invaluable experience and knowledge and present all stages of implant rehabilitation.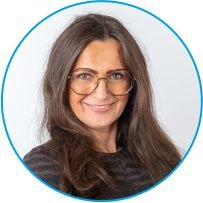 Dr. medic. Henriette Lerner PhD, FDS RCS
Navigierte Chirurgie bei Full-Arch Rehabilitationen. Wissenschaft und klinische Fälle
Mehr als 30 Jahre praktischer Erfahrung und mehr als 20 Jahre Erfahrung in der Lehre. Mitglied der DGOI, ICOI Diplomate ,EAO, BDO, DGÄZ, DGZM, AAID (American Academy of Implant Dentistry). Dr. Lerner verfügt über Fachwissen in den Bereichen klinische Forschung, fortschrittliche Techniken im digitalen Workflow komplexer Implantatfälle, Techniken zur Augmentation von Weich- und Hartgewebe, Biomaterialforschung, Zahn- und Implantatästhetik, Design kompletter oraler Rehabilitation auf Implantaten.
Dr. Yorck Alexander Zebuhr 
Navigierte vs. freihändige Implantation, Fallbeispiele. Wie viel Technik braucht man?
Gebohren 1975 in München, hat er im Jahr 2000 das Studium Zahnmedizin an der LMU München abgeschlossen und im Jahr 2004 das Studium Facharzt Oralchirurgie in München und Berlin. Fellow of the European Board of Oro-Maxillo-Facial-Surgery (FEBOMFS), Oberarzt am Klinikum Wels-Grieskirchen, Ordination seit 2000. Mehrjahrige Erfahrung in der Lehre und Zahlreiche Publikationen. 
Open Dental Community möchte Sie herzlich zu einer Fortbildungsveranstaltung mit dem Thema "Digitale Implantologie" einladen! Der 1-Tägiger Kurs besteht aus zwei Vorträgen und praktischen Übungen mit digitalen Bohrschablonen.
Praktizierende Zahnärzte werden ihre Erfahrungen bei der Behandlung verschiedener klinischer Fälle mit digitalen Instrumenten teilen. Die Veranstaltung bietet einen kompletten Workshop zur navigierten Chirurgie, von der Operationsplanung über das Prothetik- und Schablonendesign bis hin zur praktischen Anwendung an klinischen Fällen.
Zum Abschluss des Seminars werden die Teilnehmer die Möglichkeit haben, das Einsetzen von Implantaten mit offenen Bohrschablonen zu üben. Offene Bohrschablonen sind innovative Lösungen, die nicht nur menschliche Fehler minimieren, sondern auch den Zugang zum Lappen, die Kühlung, das Einsetzen der Prothese erlauben und generell den Implantationsprozess erleichtern und den Patientenkomfort erhöhen.
Date: 18.11.2023
Gebühren: € 200 pro Teilnehmer
Sonderangebot:
Bei Interesse ist es möglich, die Demo-Bohrschablone für Hands-On auf dem Modell von Ihrem Patient zu machen.
50 Euro für eine Bohrschablone auf Ihrem Modell
Die Teilnehmerzahl ist limitiert und eine Teilnahme ist nur nach erfolgter Anmeldung möglich.
Info & registration:
Igor Kolchanka 
+48 451 639 665
i.kolchanka@pro-trate.pl
 Vladislav Rabchuk 
+43 6645 377 477
vladislav.rabchuk@trate.com
Hilton Vienna Plaza 
Schottenring 11, 1010 Wien, Austria